Illusions as Illustrations
Presenting solid Biblical Truth in a fun and creative way.
These are Christian Education programs for Church Groups, Catholic and Christian Schools.
Illusions, puzzles and object lessons are great ways to communicate. People tend to remember messages presented through stories, illustrations and graphic form.
These programs are excellent for special Church Outreach Events, Sunday Schools, Family Potluck Dinners, Worship Services and Children's Ministries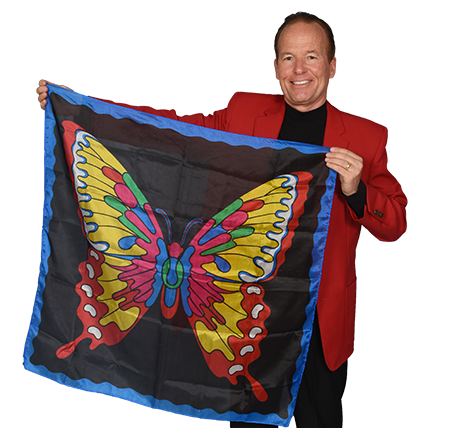 Summaries of Illusions of Illustrations Programs
Success – God's Way

"The world defines success in terms of money, possession, power, position and prestige. God's way is different. It is discovered in goodness, humility, service and character"
Dare To Obey – Eph: 6:1
Dare To Show Joy – Phil 4:4
Dare To Show Courage – Dan 6:46
Dare To Invest in Others – Matt 25:29
Dare To Be Pure – 1John 1:9
Dare To Build on the Rock – Matt 7:24
Stand Tall For God

1 Cor. 16: 13-14 "Be on guard. Stand true to what you believe. Be courageous. Be strong. And everything you do must be done in love."

Be on Guard
Stand True
Be Courageous
Be Strong
Be Loving
Jesus at the Center
Be Part of the Climb

"An Adventure of Discovering God's Purpose for your Life"

You are designed for 5 purposes:
C – Cherish God
L – Love One Another
I – Imitate God
M – Minister to Others
B – Broadcast the Gospel
CELEBRATING FAMILY!

John 10: 10b Jesus said, "I have come that they might have life and have it more abundantly."

We have life choices to make:
Abundant Life vs. Empty Life
Treasure vs. Trash
Training vs. Trying
Use Your Talents vs. Waste your Talents
Gratitude vs. Greed
Heroes vs. Zeros
With Jesus vs. Without Jesus
Ask About Bookings
Feel free to contact Steve about booking dates, questions about his shows or to add a testimonial as he loves hearing from his clients.  🙂